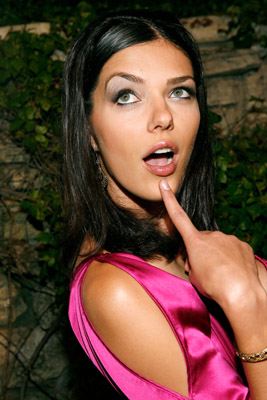 I was out drinking the other night at a Chicago Irish dive with one of my liberal columnist friends - who I don't agree with too often when it comes to politics - and he told me that he not only believes George W. Bush is smart, but also that he can't stand it when people call him "dumb".
"You can't become President of the United States unless you're smart!" he declared.
I literally shook him and said "thank you!" I've only been saying that exact line to people for over ten years now in reference to W.
The next day I was on Adrianne Curry's Twitter page and came across this Tweet: